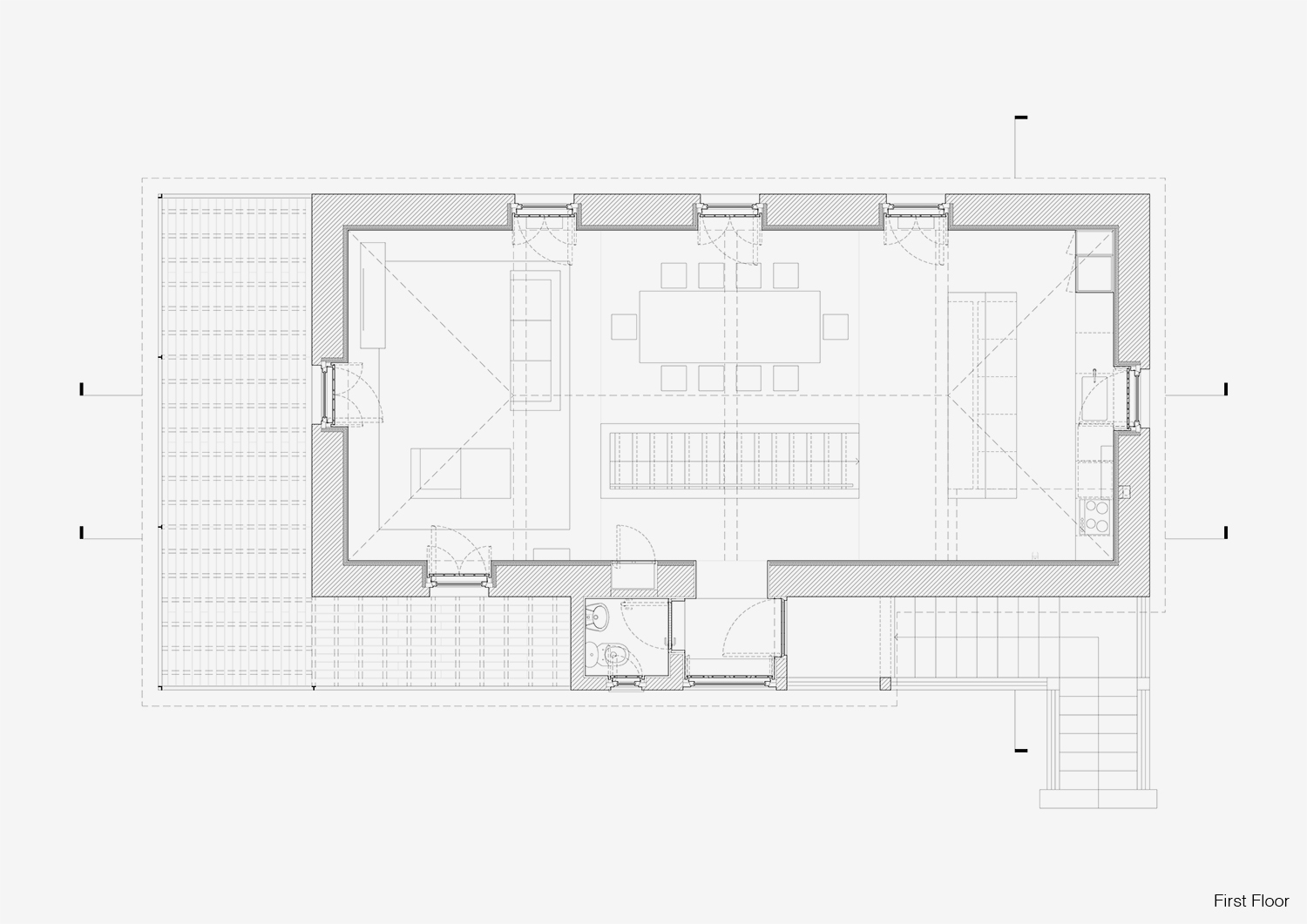 House in Arcos de Valdevez

Status: Built
Site: Arcos de Valdevez, Portugal
Architecture: Atelier 17 + Maria Ana Castro Caldas
Team:Maria Ana Castro Caldas + Nuno Castro Caldas
Structural Engineer: Fernando Rodrigues (ARA)
M&E: José Andrade (Acribia)
Contractor: Manuel Barbosa Construção Civil
Client: Private
Total area: 225 m2
Date: 2010-2014

Proposal: The project consists in the rehabilitation of a rural house located in the limits of the vineyard of the 'Quinta da Andorinha'. The project intends to create a strong visual connection with the vineyard, the 'Casa da Andorinha' and the forest woods in its surroundings, preserving its identity and strengthening the morphological structure of its context.

Considering its poor conservation, the interior of the house was completely demolished, leaving just the exterior walls and the roof structure to work with. A new balcony was added to the house, facing the vineyard and profiting from southward sunlight, as it is usual in rural constructions particularly in this region of Portugal

Common areas were concentrated in the first floor, as already hinted by the existing external stair, liberating the ground floor to bedrooms, bathrooms and a pantry room. The space gained new amplitude, organised by the careful placement of new concrete elements, such as the kitchen counter or the interior stairs.