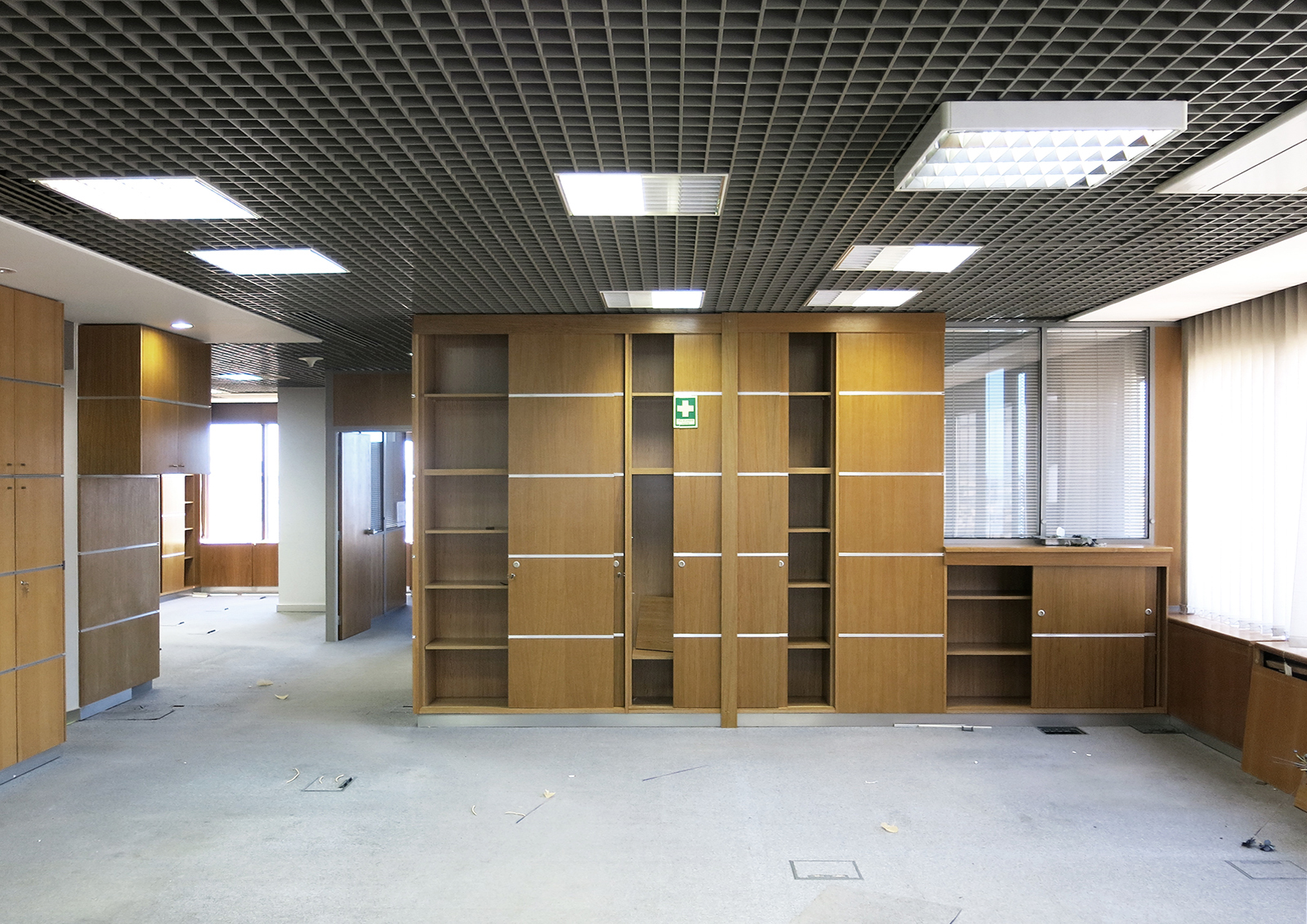 Entrecampos office

Status: Built
Site: Entrecampos, Lisbon, Portugal
Architecture: Atelier 17
Team: Nuno Castro Caldas + Sara Brandão
Client: Sindicato dos Médicos da Zona Sul
Contractor: P4V
Total area: 396 m2
Date: 2019

Proposal: The aim of the intervention is to reorganise a 12th floor office space that was overly compartmentalized, recovering the clarity of the original spatial structure.

The introduction of new partitions in line with the existing structure responds to the client's brief and a new foldable door allows for more space flexibility whilst guaranteeing enough privacy.

After 30 years of different occupations and spatial adaptations, the proposal offers the office a more silent and calm atmosphere, in contrast with the views over the busy area of Entrecampos in Lisbon.