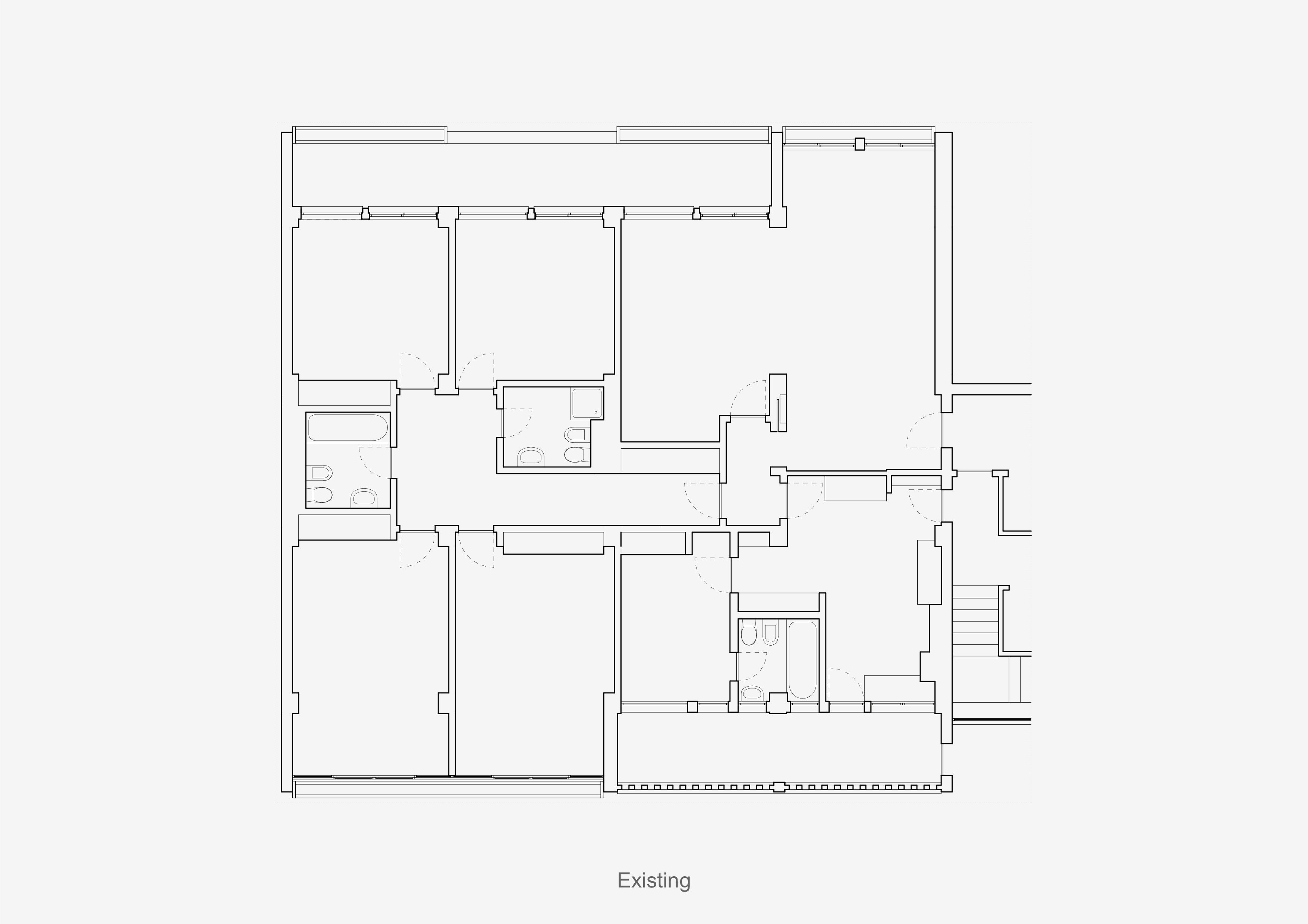 Alvalade Apartment

Status: Built
Site: Lisbon, Portugal
Architecture: Atelier 17 + Paralelo Zero
Team: Sara Brandão + Nuno Castro Caldas + Rodrigo Rebelo de Andrade + Duarte Pape
Contractor: Parallel Stage
Photography: Carmo Oliveira
Client: Private
Total area: 220 m2
Date: 2021-2023

Proposal: The project consists in an overall refurbishment of an apartment located on the 9th floor of a modernist listed building in the neighbourhood of Alvalade in Lisbon.

Aiming at designing for a modern lifestyle, the main goal was to reorganize public areas, interconnecting kitchen and service areas with social spaces on an open plan solution, while still maintaining the possibility of separating different uses.

The proposal took advantage of a clear and flexible column/beam structural system, which allowed the connection between spaces. This relation also improved the cross ventilation system and brought southern light to the north oriented spaces, dimly lit by the modernist façade grid.

The carefully designed woodwork aimed to emphasise the sequence of north-south spaces by defining a rhythm of vertical timber porticos.

The proposed materials sought to bring a calm atmosphere through the light color of ash wood, natural local lime stone and bright semi-handmade tiles.